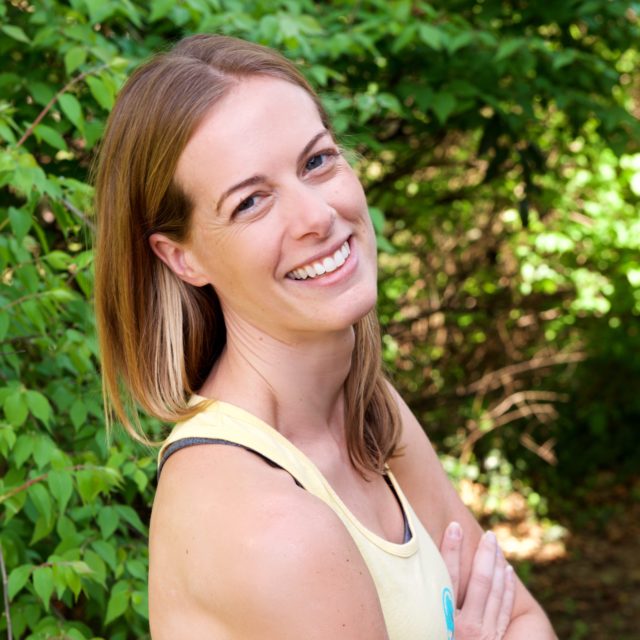 Liz Veyhl
Founder & Executive Director
A native Nashvillian, Liz is passionate about both the local and global yoga communities.
In 2013 she was moved by the idea that "yoga can happen anywhere" while in Kenya with the Africa Yoga Project. On her return she thought that the Nashville community deserved the same access to yoga and its benefits that she saw under the hot Kenyan sun.
A do-er by nature, 2014, Liz founded Small World Yoga with that vision to grow yoga in outreach locations across Middle Tennessee. A year later she co-founded Empower School of Yoga, which is now part of Small World Yoga and has made a sustainable model of bringing yoga to the community by training more than 100 new teachers in the area Nashville. Two major yoga events, Music City Yoga Festival and Nashville's International Day of Yoga, bring together the local yoga community thanks to Liz' leadership and organizational skills.
Liz is a certified Baptiste Power Vinyasa yoga instructor (E-RYT 500). She has completed both her 200- and 500-hour trainings under Baron Baptiste and now travels to assist Baptiste trainings and programs around the world.
She has also studied under Live Love Teach founders Philip Urso, Debbie Williamson and Stacy Dockins. She trains and certifies teachers in paddleboard yoga through her business, Nashville Paddle Co.
Liz was a high school and college athlete and didn't expect yoga was going to be the sport for her, but more than a decade later she still loves both the challenge of the physical practice and the deeper emotional benefits. In 2017 she returned in Kenya and is now a sponsor of Africa Yoga Project. She funds a new teachers career in Africa and she also helps host/sponsor teachers from Africa to come to America and teach.
When not on the mat or in the SWY studio you can find Liz on a paddleboard, in the cookie kitchen with her husband, or looking for the best Mexican food in town.
Natalie Aulvin
Outreach Manager
With her bright personality and ability to make every person she comes in contact with feel special, it is easy to see that Natalie Aulvin is right at home in the yoga community. She fell in love with yoga while attending college at Middle Tennessee State University.  She began practicing Ashtanga and Bikram methods, and she received her teaching certification in the Baptiste Power Vinyasa method in 2015.
Natalie appreciates teaching yoga because of its potential to provide peace and whole-body well-being to students by using breath and movement. She has a special place in her heart for teaching yoga to those who don't usually have access to such activities, such as homeless teens and those recovering from addiction.
Natalie teaches for Small World Yoga, and she manages the organization's relationships with community partners, as well as the SWY teacher team. After starting in 2015, Natalie continued to serve this organization in every way possible. She even turned her car into a temporary yoga mat storage facility before opening the SWY Community Studio! When asked why she works with SWY, Natalie explained her motivation is the everyday interactions with students. 
Brooke Widmer
Studio Manager
Brooke Widmer is our SWY Community Studio Manager, a SWY teacher, and longtime SWY student.
She first fell in love with yoga (and in the lake!) by practicing on a stand up paddle board. The playfulness of that practice, coupled with the calming meditative qualities, prompted her to seek more. When she finally made her way to a yoga studio, the community's warmth and openness was so inspiring that she quickly knew she wanted to share this passion and way of life with others.
Brooke completed a 100-hr yoga training with Sid McNairy and received her 200-hr RYT with EmPower School of Yoga. She continues to seek growth in her practice and teaching by attending other trainings as they come up, including the Unstoppable Yoga for Youth Training by the Baptiste Foundation. Brooke has volunteered and taught with Small World Yoga for four years.  
Brooke teaches in the community at the Oasis Center's Street Outreach Program for homeless teens and Valor Collegiate Academies Middle Schools. She teaches at the SWY Community Studio on Mondays at 6:30 AM on Monday and Wednesdays at 9 AM.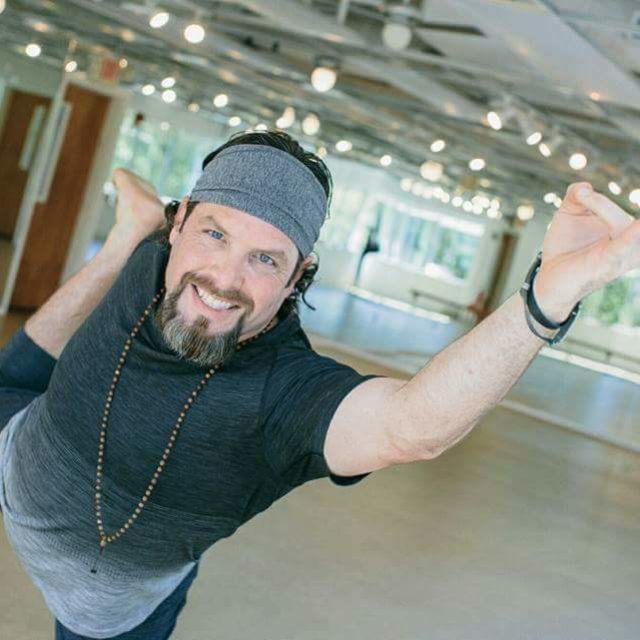 Chris Byford
Lead Facilitator & Teacher Development Coordinator
Chris serves as SWY's Lead Facilitator & Teacher Development Coordinator . He creates and facilitates teacher trainings, development workshops, and potential partnerships for SWY's public school outreach mission. 
Chris began practicing yoga on and off since 2000, but he did not truly connect to the power of the practice until 2012. He was dealing with multiple medical issues, including a torn meniscus, arthritis and high cholesterol. Through yoga, he strengthened his body and mind, came off of his medication, and discovered what it meant to be of service to those around him.
Since then, Chris completed over 300 hours of training with the Baptiste Yoga Institute, an additional 200-hr training, and multiple 25-hr certifications. Today, he works with yogis of all ages, levels and backgrounds. Chris is currently working with Metro Nashville Public Schools to bring mind-body awareness programs into the learning environment. He is passionate about teaching others to teach and inspire others to live the biggest version of their life.
Chris teaches at the Davidson County Sheriff's Office, as well as the SWY Community Studio on Monday and Friday mornings at 9 AM and Thursdays at noon.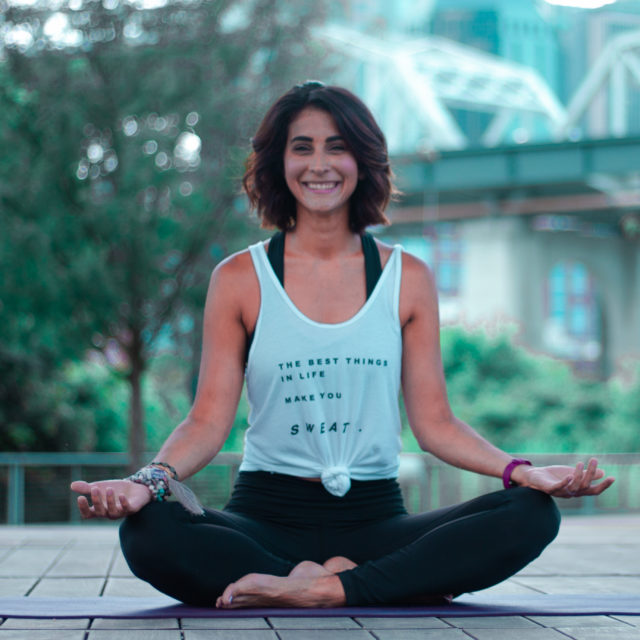 Leah Friend
Metro Nashville Public Schools Coordinator
Leah began her yoga journey in 2010. Before that, she was a gymnast for 13 years with various injuries along the way. As a result, she sought the stretching and sustainability yoga offered. She especially loves vinyasa power flows for the hard, but rewarding work, that comes from that practice.
In March of 2017, she found herself at a class for Small World Yoga. She was instantly attracted to the community and connection in the room. Shortly after she became a volunteer for the organization. From there she learned about the EmPower School of Yoga and graduated from EmPower in March 2018.
Her passion to share her love and knowledge of yoga with others is what led her to work with Small World Yoga as a teacher. She works with adults and athletes, and she has a call to work with the youth in our community to create a more empowered tomorrow. Through her role as the Metro Nashville Public Schools Coordinator, she is able to help create yoga programs for students in schools across Metro Nashville.
Catherine Jackson
Social Media Manager
Catherine began practicing yoga during her freshman year at Vanderbilt University. Like many, yoga's physical component drew her to the practice. After one class, she was hooked. 
After practicing for a few months, Catherine heard about Small World Yoga's work in the community. Her passion for service led her to seek out Liz, SWY's Executive Director, after a yoga class one day. That initial conversation in her yoga studio's bathroom turned into a volunteer role. Catherine began managing the Small World Yoga social media accounts in 2015. Since then, her volunteer role has grown into a passion for sharing Small World Yoga's mission. In addition to managing the social media accounts, Catherine has the privilege of informing Small World Yoga's overall marketing strategy and serving as the event chair for the Music City Yoga Festival in 2018.
Catherine is a 200-hr certified power vinyasa yoga teacher through the EmPower School of Yoga and teaches with Small World Yoga at the SWY Community Studio and in outreach classes.