International Day of Yoga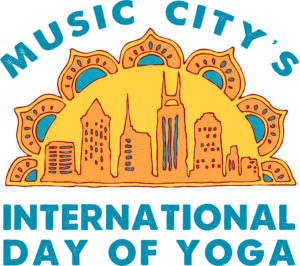 Every year, Small World Yoga hosts a donation based evening of yoga to celebrate the International Day of Yoga on June 21.
International Day of Yoga 2020 will be virtual this year and we are attempting a GUINNESS WORLD RECORDS title for 'Largest online yoga class'! We will be gathering yogis from all over the globe and Nashville alike for a special evening of meditation, yoga, and connection. IDY 2020 will also feature an online marketplace, music, a MoveFit Dance Party and more!
This event is family-friendly and suitable for all levels of yoga.
Head here to see pictures from our 2019 event!
If you would like to be a part of International Day of Yoga in 2020 as a Sponsor or Vendor, email giving@smallworldyoga.org.
IDY 2020 INSTRUCTORS
Bethany Lyons, Lyons Den Power Yoga (NYC)
Sean Silvera, Baptiste Power Yoga San Francisco (San Francisco)
Catherine Njeri and Patrick Kiragu, Africa Yoga Project (Nairobi, Kenya)
IDY 2020 SPONSORS
IDY 2020 VENDORS